Listen:
Rock Splitting Politics – INTO THE HEART OF JERUSALEM AND THE CONFLICT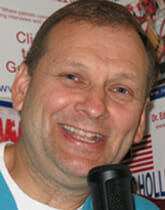 Podcast: Play in new window | Download
In an exclusive interview with a person who knows the everyday life of being a Palestinian in the heart of Israel, Doc Holliday seeks to inform you with what you need to know about the conflict in today's Israel. West Bank, Gaza, Hamas, hope and despair, the Western Wall, the Temple Mount listen in to better understand why these terms are important to know. Doc presents a fascinating show this week that you need to link to your friends and neighbors. Reaching into the everyday life that the mass media seems to forget, Doc Holliday gives you the big picture and the little picture so you can better see the entire puzzle of the Middle East.
And Doc has an update on the unaffordable and uncaring act. And Doc will congratulate a songwriter that you may not know but listen to this great story. So click on and listen now!