Listen:
Rock Splitting Politics – A REPUBLICAN PRIMARY RACE HEATS UP!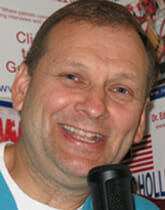 Podcast: Play in new window | Download
Join Doc Holliday this week as he puts the magnifying glass to one Republican primary race that epitomizes the struggle within the Republican Party now going on. Doc focuses on the political battle between incumbent U.S. Senator Thad Cochran and the Tea Party backed state Senator Chris McDaniels in the Mississippi Republican Primary. Doc touches the international situation also as he speaks about President Obama's foreign policy and America's postion in the world today. Doc uses a clip from the Chris Matthews show "Hardball" during the program and the link to this is here. Be sure to keep telling your friends about Rock Splitting Politics as you continue to hear things here on this show that you will not hear anywhere else! Don't forget to like our Facebook page!