Listen:
Rock Splitting Politics – TORNADOES, LIFE, AND POLITICS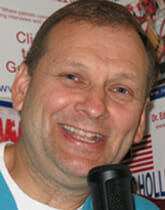 Podcast: Play in new window | Download
Many Americans experienced the devastation of a tornado last week. Doc Holliday identifies with them as his hometown and where this show originates, Tupelo, Mississippi was hit hard last week. Doc knows many people who have many stories of life, heroes, and, death. Join us this week for a show that is a bit unusual but in a good way. Doc puts life and politics in perspective and proceeds in the second half of the show to play a political ad in a very important state concerning the race for who holds power in the U.S. Senate. Bhengazi has resurfaced because the truth has yet to be told to the American people and to the families of the four brave Americans who died in the terrorist attack on our embassy there. And with racially charged remarks being examined, Doc Holliday brings up some racially sensitive words from a Democrat that the mainstream media has so far pretty much ignored. Click on for another week's edition of Doc Holliday's Rock Splitting Politics!