Listen:
Rock Splitting Politics – REPUBLICAN PRIMARIES OVER AND THOSE COMING!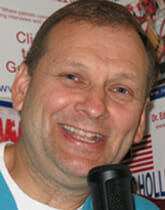 Podcast: Play in new window | Download
What is it that you need to know about Republican primary races? Take a listen this week as Doc Holliday shares with you his thoughts on what has happened and what is about to come. Doc has some commentary on words of wisdom from Dr. Ben Carson and he speaks of primary loses and wins and what message is shaping up for the conservatives of America to understand. The Mississippi Republican primary race for U.S. Senate between U.S. Senator Thad Cochran and state Senator Chris McDaniel is getting more and more national coverage just as it is getting nastier and nastier. Doc gives the nation an inside look as you listen in this week— and don't forget to check out our Facebook page for updated stories on the race. Once again you will hear things right here on Rock Splitting Politics that you will not hear anywhere else. Click on, tune in, and find wisdom here.