Listen:
Rock Splitting Politics – THE PRESIDENT'S SPEECH AT WEST POINT, IS AMERICA SAFER?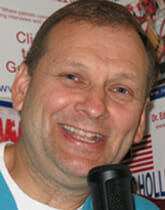 Podcast: Play in new window | Download
Join Doc Holliday this week as he uses clips from Karl Rove and others to tell you what you need to know about our Commander-in-Chief's speech at West Point. This week Doc also addresses the Veteran's Administration scandal as more and more abuses of our veterans come to light. On the second half of the show Doc plays some ads previewing the general election senate races coming up. Rock Splitting Politics served hard and fast once again this week. Click on if you seek political wisdom right here and right now!