Listen:
Rock Splitting Politics – BERGDAHL CONTROVERSY AND THE MISSISSIPPI SENATE RUNOFF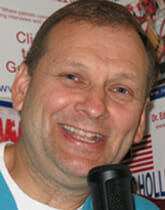 Podcast: Play in new window | Download
Join Doc Holliday this week as he details the Taliban negotiated trade for Bergdahl using some help with clips from Fox News' Bill O'Reilly. President Obama has once again sent his National Security Advisor, Susan Rice, to represent this administration, but many are not buying what she is selling. Find out why on this week's show. But there is more to talk about in a political showdown in MISSISSIPPI WHERE A VERY BIZARRE SENATE RACE has just become crazier when a runoff was declared. Find out what is going down in Mississippi's Republican primary for the U.S. Senate from Doc Holliday's perch in his home state. Politics served hard and fast, right here and right now! But listen for a surprise clip in the middle of the show to honor our D-Day heroes. Click on now!