Listen:
Rock Splitting Politics – ERIC CANTOR CAVES UNDER THE BRAT ATTACK!!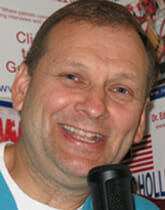 Podcast: Play in new window | Download
Earthquakes in politics do not come often, but last week's upset of the Republican Majority leader in a primary can truly be called a political earthquake! Doc Holliday tells you about why it happened and what it may mean for the Mississippi Republican primary runoff for the U.S. Senate. Remember our exclusive interview earlier this year with Brian Brown, President of the National Organization for Marriage? Well, this week a judge agreed that the IRS was guilty of leaking information about this group's donors. And President Obama told America that there was no IRS scandal. Want to know more? Click on right now for another week of Rock Splitting Politics! And we also have a great clip from Senator Ted Cruz on the immigration situation with minors on our border with Mexico. Click on now!