Listen:
Conversations Beyond Science and Religion – Finding, and then Following, Your Bliss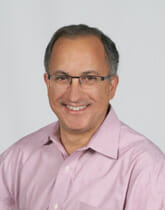 Podcast: Play in new window | Download
This week's guest is Robert Sharpe, host of the popular radio program, Bringing Inspiration to Earth, and author of the new book, Joy Potential. In the quest to find the elusive better life, Joseph Campbell's famous advice to "follow your bliss" appears more true with time. Connecting with a path that seems meant for us is perhaps the surest way to "get into the spirit" of things. Listen in as Robert shares his wisdom gained from years of exploring his own joy potential.