Listen:
Rock Splitting Politics – HOBBY LOBBY WINS AND MISSISSIPPI SENATE ELECTION GETS CRAZIER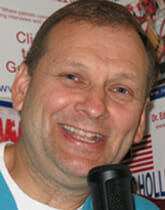 Podcast: Play in new window | Download
Welcome to this week's show where Doc Holliday takes up the U.S. Supreme Court's decision that came down in favor of Hobby Lobby. Doc uses clips to show how the left wingers are taking the decision out of context and why. But the show does not end there as Doc continues to profile the Mississippi senate race because it is an extraordinary race that is still without a conceding candidate. Good news about the IRS scandal as the IRS is found guilty and has to pay the National Organization for Marriage $50,000 in damages—listen to find out why. Get going with what you need to know in politics this week as you click on to this week's show!