Listen:
Rock Splitting Politics – U.S. SOUTHERN BORDER CHAOS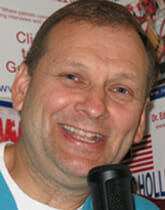 Podcast: Play in new window | Download
Doc Holliday takes you down to the U.S. Southern border with this week's show. Listen to clips from Speaker John Boehner and Democratic Congressman Henry Cuellar from Texas. Doc gives his take on the crisis and that is not all for this week's show. Doc also talks about the recent lawsuit that Speaker Boehner is filing against our President. Why? Listen to Doc. And then as the show closes Doc Holliday gives you an update on the Mississippi Republican primary senate race that seems to be never ending. Click on now for another great show! Continue to tell your friends and neighbors about the show as we grow and spread the cause for more freedom and less government!