Listen:
Conversations Beyond Science and Religion – Making Meditation Work for You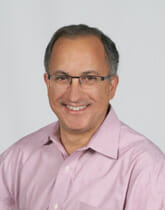 Podcast: Play in new window | Download
The word, "meditation" comes from a Latin word meaning, "to think, contemplate, devise, ponder." In the Old Testament, the word haga means to sigh, murmur, or meditate. The Tibetan word for meditation, "Gom," means to become "familiar with one's Self." We know meditation is a good thing and it has a long, deep history, but how do we make it work for us? How can we use it to improve our lives? Philip Comella's guest this week is Joseph Gallenberger, Ph.D., author of Inner Vegas and the creator of two down-to-earth, meditation-enhancing CD's, Abundance Waterfall and Liquid Luck. Listen in as Philip and Joseph strip away the preconceptions of mediation and explain how to make it work for you.