Listen:
Rock Splitting Politics – CHAOS IN THE MIDDLE EAST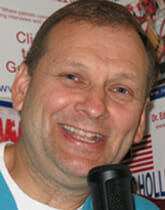 Podcast: Play in new window | Download
Doc Holliday examines the "wars and rumors of war" coming out of today's Middle East. Doc will look into the Israeli and Gaza escalation and talk about the seeds of the chaotic Middle East as it pertains to recent events. Also click on to hear why a chicken is making a difference in an important U.S. senate race and get some updates on the southern border crisis as it pertains to immigration. Can we get everything packed into this week's show—–? The answer is no, but listen now because you will hear things here that you will not here anywhere else! Tell your friends and neighbors to join us as we get patriots fired up to make a difference this November!