Listen:
Rock Splitting Politics – NEW HEALTH PLAN TO REPLACE THE UNAFFORDABLE AND UNCARING PLAN WE ARE STUCK WITH NOW!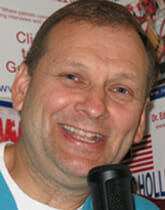 Podcast: Play in new window | Download
Click on now to listen to this week's show where
Doc Holliday
tells a story that prepares you to understand his simple remedy for the poison some call Obamacare.  After the new health care  law is finally repealed, people need to know what to expect and Doc has a plan.  You also get to hear about a financial situation between this administration and France—–could it be the straw that breaks the financial camel's back?  And listen to a story about Rick Perry of Texas and decide if he will actually run for president in 2016.  Click on now and tell your friends and neighbors about this show.  You know that you hear things here that you will never hear anywhere else!