Listen:
Rock Splitting Politics – SECURITY FOR AMERICA AND ISRAEL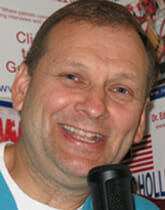 Podcast: Play in new window | Download
U.S. Senator Roger Wicker and former mayor of Shiloh, Israel, David Rubin, are this week's guests as Doc Holliday provides an exclusive show of content that all Americans need to know. In a world falling apart what did Secretary of State John Kerry focus on last week? It will absolutely floor you, so check out this week's show to discover what this administration thinks is most important for our security and security in this world. Whether you voted for Romney or Obama last presidential election this is a show that you need to hear and send the links out to all you know—-because you will hear things here that you will not anywhere else!