Listen:
Conversations Beyond Science and Religion – Living an Uncommon Life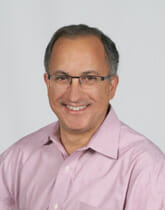 Podcast: Play in new window | Download
By all indications we have only one life to live, at least now on this planet Earth. So then the question is how to live it. Too often it seems we live the life that someone else expects us to live, not the one we choose for ourselves. This week's guest, John St. Augustine, is an award-winning talk show host and former producer at Harpo Studios for the Oprah & Friends channel on XM radio. He is also the author of several books, including, Living the Uncommon Life: Essential Lessons from 21 Extraordinary People, In this book, John mixes his own life-lessons with those of 21 extraordinary people, ranging from Dorothy Hamil to Wayne Dyer. In each instance, we find that what makes an uncommon life is the courage to follow an inner voice no matter where it takes us. Listen in for life lessons from someone who has a lot of them to share.