Listen:
Rock Splitting Politics – LARRY PRATT ON ATTORNEY GENERAL ERIC HOLDER AND MORE!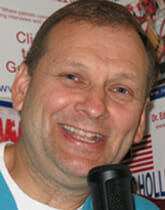 Podcast: Play in new window | Download
Join Doc Holliday as he explores the job that Attorney General Eric Holder is doing by interviewing Larry Pratt of Gun Owners of America. But that is not all in this week's show as Doc gives an update on the ISIS situation and you get to hear a clip from Jimi Hendrix. Doc also talks politics in the upcoming November elections and singles out a race in Colorado that might tell us if a red wave is approaching. Doc also asks a question about former congressman Bob Beauprez and Republican candidate for governor in Colorado that only long time listeners of the show might know—no one else from West coast to East coast will know this answer except the listeners to Doc Holliday's show! Get up and get ready for some more great radio that you can only listen to right here and right NOW!