Listen:
Rock Splitting Politics – Manmade Global Warming: Fact or Fiction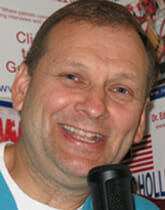 Podcast: Play in new window | Download
Crank up the controversy as Doc Holliday explores the global warming facts.  Hear President Obama from the United Nations and last week's climate change lovefest.  You can read Doc Holliday's thoughts on the global warming debate here that he wrote for his local daily paper.  You can also hear some clips from renown climate scientist Dr. Roy Spencer on the show or listen to the entire speech.  As Doc dives into the global warming debate you will discover the new term that the United Nation's wants the world to now use.  Doc also brings up the lack of debate in going to war in Syria, as well as, telling what Sen. Rand Paul said on the floor of the U.S. Senate.  Doc fills you in on some upcoming senate contests and lets you in on what you need to know.  Click on now for another great show right here right now on Rock Splitting Politics!