Listen:
Rock Splitting Politics – UNFAIR: EXPOSING THE IRS, THE MOVIE ALL AMERICANS SHOULD GO SEE!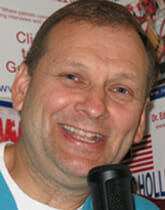 Podcast: Play in new window | Download
Doc Holliday tells you about a one time movie showing on Tuesday October 14!  In over 700 theaters across the nation Americans will witness the abuses suffered by everyday citizens.  Doc Holliday screened this film at a special showing last week at the Value Voter's Summit in Washington, D.C.  Doc will give you insights to the film and help you understand why he highly encourages you to go see it.  But that is not all on this week's show because Doc provides an exclusive interview with the president of one organization criminally abused by the IRS.  His organization just received a $50,000 check because of the abuse by the IRS—but it may not stop there.  Listen to the show to find out more!  Doc also gives you updates about the campaigns getting into the nitty gritty stage across the country!  Must listen to radio and don't forget to tell your friends and neighbors that they will hear something here that they will not hear anywhere else!