Listen:
Rock Splitting Politics – Ebola, Islamic State, and the Mid-Term Elections!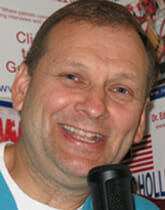 Podcast: Play in new window | Download
Join Doc Holliday for an important and exciting show this week as he speaks of the Ebola crisis, the Islamic State crisis, and then the mid-term elections coming up in less than a month!  Doc also gives his listeners an exclusive set of sound bites from Congressman Jim Jordan of Ohio, Republican nominee Dr. Dave Brat who defeated the House Majority leader Eric Cantor, and Governor Mike Huckabee!  You will not hear these sound bites anywhere else but right here on Doc Holliday's Rock Splitting Politics.  In the second half of the show Doc continues his look into the upcoming elections and gives you insights that you will not get anywhere else.  Click on now for another great show and check out our FaceBook page!