Listen:
Rock Splitting Politics – It's Your Bank Account, Stupid! Vote November 4!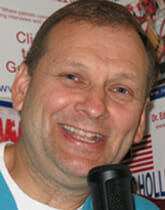 Podcast: Play in new window | Download
With the midterm elections almost here do you know if you really own your bank account?  Like Doc Holliday, do you like the direction of this government and its wildly uncontrolled spending habits?  Could you lose your money in your bank?  Better listen to this week's show with author Lowell Ponte and get ready to get fired up to vote for defeating Harry Reid and his team of Democrats in the U.S. Senate.  Scary situations are giving American voters the jitters.  Everything from Ebola to the up and downs of Wall Street to the resounding scandals whether it be the IRS abuse of conservatives or Benghazi, or the abuse of our veterans in the VA hospitals, or any number of foreign failures of this administration.  After you listen to this show you better be ready to look at your bank account in an entirely different way.  Get fired up and get ready to help get conservatives to the polling booths!  Click on and listen now!