Listen:
Conversations Beyond Science and Religion – A Contract with Life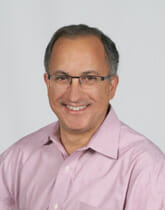 Podcast: Play in new window | Download
Without vision the people perish, and without goals there is nowhere to go.  But to reach any goal — whether getting a better job or  reaching enlightenment — it helps to have a plan: a way to get from here to there.  In his new book, 
My Life Contract
, this week's guest, Joel Fotinos, distills bookshelves of self-help advice and gives a straightforward method to defining and then reaching your goals.  You enter into a contract with Life. This contract, like all deals, is two-way: you do your part and Life does its.  And the beauty is that the contracting party — namely, Life itself — has an unlimited supply of energy and is asking us to reach higher than we ever imagined.  Listen in as Philip and Joel probe this new approach to achieve want we want, while leaving an important job to a higher power.