Listen:
Rock Splitting Politics – Doc Holliday Unpacks the Year 2014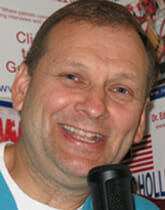 Podcast: Play in new window | Download
Join
Doc Holliday
this week as he does his year in review.  Listen to exclusive clips that you will hear only right here on Rock Splitting Politics.  Sound bites Doc created just for you that include: former Arkansas Governor Mike Huckabee; new U.S. Congressman Dave Brat; Fox News reporter Todd Starnes; U.S. Senator Roger Wicker; former mayor of Shiloh, Israel,
David Rubin
; and U.S. Senator Thad Cochran along with others. Doc compresses the highlights of this past year in a show that you will enjoy and will want to pass the link on to others.  Get ready for 2015 by listening to Doc's review!  And as we approach the new year always remember that little hinges open great big doors!  We are ready to open some big doors in 2015 so enjoy this week as we wish for you and your family a Happy New Year!