Listen:
Rock Splitting Politics – 2015 Predictions, Shemitah, and Four Blood Moons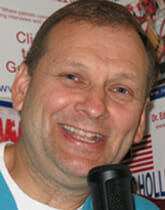 Podcast: Play in new window | Download
Doc Holliday is kicking off the new year with a show that is full of predictions and intrigue!  What does Shemitah mean and how will it affect you in 2015?  If Shemitah is going to affect you what about four blood moons?  Have you ever heard the term "prophetic politics?"  You must listen to this show as we play past clips exclusive to Rock Splitting Politics from best selling authors Jonathan Cahn and John Hagee and we discuss what their new books predict for this year 2015!  What will it mean for politics?  What will it mean for your pocket book and your family.  We cannot tell you everything that will happen in 2015 but if you want to be prepared you better listen to this year's kick off show—-and you will want to send this link to all your friends!  You can find out more about their new books The Mystery of the Shemitah and Four Blood Moons by clicking on the titles.