Listen:
Rock Splitting Politics – Republican Tremors and Presidential Ambitions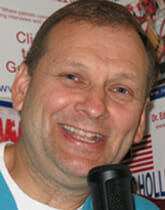 Podcast: Play in new window | Download
Doc Holliday dives into  the  presidential watching pool as Republicans start stirring the waters.  Discover who has just hired a presidential campaign "manager" and how U.S. Senator Rand Paul feels about Mitt Romney's decision to think about running again.  Doc uses clips from reporter Chuck Todd to show how these Republicans are sizing up Hillary Clinton.  Before Doc jumps into the presidential waters debate, he first uses some clips from the floor of the U.S. House of Representatives to show just how the Republicans are developing their new found control of both houses of Congress with clips from the Speaker of the House Boehner and Congressman Trey Gowdy.  Click on now to get the news you need to know about politics in 2015!