Listen:
Conversations Beyond Science and Religion – Tales of Conscious Awakening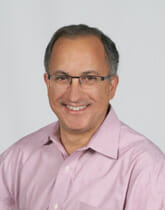 Podcast: Play in new window | Download
By all indications, there is a "great awakening" underway in the world. This is not a mystical flight of the chosen few, but instead encompasses a broad range of experiences — some sudden and others slowly-evolving — that in the words of this week's guest, Miriam Knight, "call into question the very fundamentals of their assumptions about life …one would say that they are inviting experiences into their life to catapult them into radical change." In her new book (co-edited with Julie Clayton), What Wags the World: Tales of Conscious Awakening, Miriam presents the accounts of 37 leaders in the consciousness movement who talk about their life-changing moments in understanding reality, their insights and messages. Listen in as Philip and Miriam explore a common theme apparent from these accounts: there must be something to this notion of a conscious awakening because there are too many people reporting the same experiences.