Listen:
Conversations Beyond Science and Religion – Messages from Outer (?) Space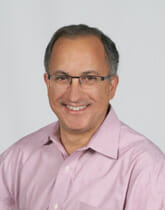 Podcast: Play in new window | Download
Some scientists believe the seeds of life were delivered to Earth by meteors.  Some UFO experts believe the seeds of spirituality were delivered to Earth by extraterrestrials.   Mediums speak to Ascended Masters, Oneness, and the Source.  Other mediums speak to beings from other planets existing in other planes of existence.  Compared to many of today's political leaders, historical figures such as Jesus Christ, Moses, and Buddha may seem like they came from another planet.  Maybe they did.  Listen in as Philip engages UFO expert and spiritual teacher, Richard Lawrence in a mind-bending discussion– penetrating both inner and outer space —  inspired by Richard's new book, UFOs and Extraterrestrial Message: A Spiritual Insight into UFOs and Cosmic Transmission.