Listen:
Rock Splitting Politics – Jonathan Cahn's Continued Interview and Republican Actions in Congress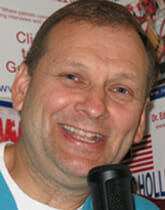 Podcast: Play in new window | Download
Author Jonathan Cahn continues his exclusive interview with Doc Holliday about his new book The Mystery of the Shemitah! Last week the New York Times best selling author introduced us to what a Shemitah is, but this week actual dates are given about what could happen later in 2015 and even 2016!  Very important history of why certain catastrophes happened in the past as Cahn weaves into the interview certain dates to be vigilant about.  Doc Holliday starts the show with reaction to the Prime Minister of Israel Netanyahu's speech to Congress.  Johathan Cahn and politics in Washington make for a mix that every American needs to hear, so be sure to send out the links and check out our Facebook page for the stories that we cannot get to on the radio show. Remember that you will hear things here that you will not anywhere else!  Rock Splitting Politics continues to shake up the status quo—and you know, we like that!