Listen:
Rock Splitting Politics – Netanyahu's Speech Before Congress Detailed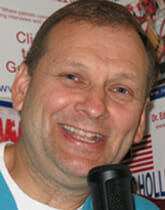 Podcast: Play in new window | Download
Click on this week's show to get the details of what infuriated House Minority leader Nancy Pelosi about the Prime Minister of Israel's speech before a joint session of Congress.  When Bibi Netanyahu came to Washington, D.C. he came with a single purpose in mind and that was to inform the American Congress and the American people about one thing—-he does not like the negotiations that could lead to a bad agreement with Iran about its nuclear program.  But just how did he spell out the program and just how did he affect the Congress members and the American people?  To find out what Doc Holliday has to say about Prime Minister Netanyahu's speech listen to this week's show.  And Doc also has some frustrations to let out about what the Republicans in Congress did so be sure to listen to see just what that could be.  Another great show with insights that you will not hear anywhere else!  Send out the links and be sure to tell your friends and neighbors to listen to Doc Holliday's Rock Splitting Politics.  Like us on Facebook where you will see news items that we cannot get on the radio show. Thanks to all our listeners around the country for sharing our links.