Listen:
Rock Splitting Politics – Why We Should Abolish the IRS!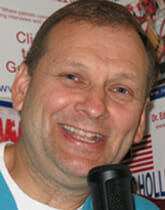 Podcast: Play in new window | Download
Join Doc Holliday in his quest for the First Congressional Seat of Mississippi to the U.S. House of Representatives.  This week's show focuses on why we should abolish the IRS and Doc brings in an expert to help us better understand why.  Former Congressman John Linder from Georgia will help Doc Holliday explain why the IRS cannot be reformed and should be abolished.  Linder even describes the IRS as a diseased animal—-better tune in to find out which animal and which disease the IRS reminds the former congressman about.  Doc will give an update on his campaign and touches the world issues concerning the Middle East also.  Welcome to our new listeners who are keeping up with the First Congressional race and welcome to Doc Holliday's Rock Splitting Politics.  Enter the world of hard rocking political views and please go back and check out our archived shows—you will be glad that you did.