Listen:
Conversations Beyond Science and Religion – Measuring the Rise of Consciousness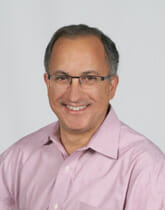 Podcast: Play in new window | Download
Nothing is more present than consciousness, and nothing is harder to describe.  But leaving aside the definitional problem, a further difficulty is how does one measure consciousness?  In our current scientific worldview, the inability to measure something is tantamount to declaring it does not exist.   But this cannot be true for consciousness. At the same, a growing number of thinkers are talking about the "rise in consciousness;" a world-shift to a higher, purer way of looking at the world.  Combining these two themes — measurement and stages of consciousness — this week's guest, Richard Barrett, in his new book, The Metrics of Human Consciousness, provides a well-reasoned and easy-to-understand system for measuring the growth of consciousness.  The topic is both fascinating and real, as it shows that the "consciousness" movement may be on to something.  Consciousness is in fact rising.  Listen in as Philip and Richard Barrett explore uncharted territory of the mind, and bring this topic down to earth.