Listen:
Rock Splitting Politics – How Do We Build a New Tax System Once the IRS Is Abolished?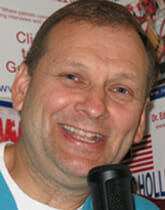 Podcast: Play in new window | Download
Join Doc Holliday on this week's show as he speaks once again with former Congressman John Linder and they discuss plans of what we can do to make a more efficient tax system once the IRS is abolished.  A fascinating show as Doc and the author of the FAIR Tax break down the ways how we can replace the IRS with a common sense consumption tax that Congess can put together.  Great show with great insights that the American people need to better understand because we can abolish the IRS and develop a better system.  Listen to why the Washington insiders love the present system because they can feed like sharks on the present tax code.  Get involved by empowering your mind with the knowledge on this week's show!  Remember if you live in Mississippi's First Congressional District that you can be a part of the movement to abolish the IRS by getting behind Doc Holliday's candidacy in the special election for Congress on May 12th!