Listen:
Rock Splitting Politics – Presidential Politics and Doc Holliday on the Campaign Trail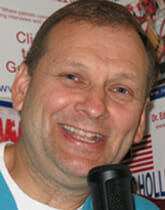 Podcast: Play in new window | Download
Join Doc Holliday this week as he discusses the kick off of the Presidential campaigning as more candidates enter the race for President 2016.  And, yes, the special election to fill the house seat in MS-1 is building momentum toward the May 12 election.  Doc Holliday puts you right in the thick of the battle as he tells you what is going on in North Mississsippi's special election for the U.S. House race.  Doc gives details and he is ready to serve in Congress.  If you are ready to hear another great show then click on "Rock Splitting Politics" and you will be glad that you did!