Listen:
Conversations Beyond Science and Religion – The More Probable Worldview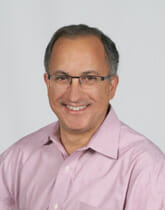 Podcast: Play in new window | Download
Probabilities rule our lives. We choose jobs, mates, investments, college majors, driving directions, and countless other things based on probabilities. But when it comes to choosing fundamental worldviews, we throw caution to the wind, and simply go along with whatever the leading figures of science tell us to believe in. Today, that worldview is materialistic science. When we look at probabilities, however, it turns out that materialism is wildly more improbable than a mind-centered worldview. Why then do we continue to follow the dictates of materialism? In this special episode, Philip talks about the incredibly improbable materialistic worldview and five reasons why, despite the odds, we continue to follow the ways of materialism.