Listen:
Conversations Beyond Science and Religion – From Brainfulness to Mindfulness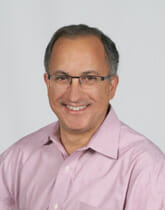 Podcast: Play in new window | Download
Behind the brain is the mind, witnessing the brain — and the rest of the world — in action.  Unfortunately, we usually let the brain take control, chasing fears, wrapping ourselves into stressful predicaments, and ruminating upon the negative. So what is the solution?  According to this week's guest, Joseph Emet, author of Buddha's Book of Meditation: Mindfulness Practices for a Quieter Mind, Self-Awareness, and Healthy Living,  meditation can lead us back to mindfulness, the witness who observes the brain and the world in action.  From this vantage point, we are better able to put things into perspective, reduce stress, and improve the overall quality of life.  High thoughts, but a goal directly within reach, if we simply think quietly about it, to ourselves.