Listen:
Conversations Beyond Science and Religion – Playing the Un-Game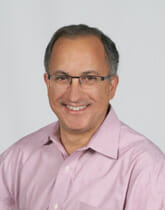 Podcast: Play in new window | Download
In at least one way, the path to success in science is the same as that in the corporate world.  Einstein famously said that "you cannot solve a problem with the same level of consciousness that created it."  Corporate America, meanwhile, teaches that we must think "outside the box" to achieve superior performance.  Ironically, both disciplines, on opposite ends of the cultural spectrum, are saying pretty much the same thing: we need to do things differently, on a fundamental level, to succeed, whether the quest is unifying the forces of nature, or rising up the corporate ladder. In her new book, The Un-Game: Four-Play to Business as Unusual, this week's guest, Ingrid Martine, tells the story of a business that does everything against the rules, and in the process undoes much of what mainstream management accepts as true. The message here reaches beyond the business model to the world at large: to reach a higher plane of existence we have to undo  much of what we have learned, and begin playing a new game.  Listen in for an original discussion of how to play the un-game.