Listen:
Rock Splitting Politics – The U.S. Supreme Court Makes New Laws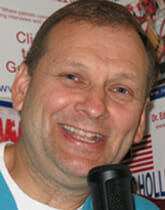 Podcast: Play in new window | Download
Yes, you read that title right, the U.S. Supreme Court has made new laws by taking authority away from the legislative branch.  Listen to this week's Rock Splitting Politics to find out just what the court did.  Doc Holliday uses clips from former Governor Mike Huckabee and gives insightful commentary on the court's rulings.  Doc dips his feet into presidential politics by listing who is now running for the Republican nomination and tells his listeners what to expect in the next several weeks and months.  Click on now for a kickoff into the second half of the year like fireworks from the Fourth of July!