Listen:
Rock Splitting Politics – Cuba Talk and Republican Rebels with a Cause!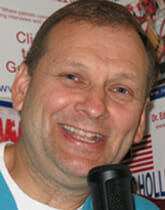 Podcast: Play in new window | Download
Doc Holliday has an exciting show for you with a participant in the Bay of Pigs operation ordered by President Kennedy and his take on President Obama's new Cuban policy.  Is the President's policy even legal according to our laws?  Better listen to Doc's guest Frank de Varona to find out about that and more!  Also on this week's show there has been unprecedented events going on inside the U.S. Capitol building with what Doc Holliday calls Republican Rebels with a cause!  Listen to what U.S. Representative Mark Meadows said and U.S. Senator Ted Cruz said to make them Republican Rebels willing to risk their political careers.  Doc Holliday unfolds a story on this show that all Americans need to hear.  Once again you better click on to hear what you need to know this week in politics!  And Doc encourages his listeners to get in involved in liberty, click on the show now and discover what bold freedom lovers are saying this week on Doc Holliday's Rock  Splitting Politics!