Listen:
Rock Splitting Politics – World Perils Grow as America Leads from Behind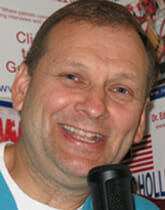 Podcast: Play in new window | Download
Doc Holliday
examines the larger issue wrapped around the current Iran Nuclear deal on this week's show.  President Obama does not solely own this unbelievable turn for American foreign policy and Doc tells you who else owns this visionless Iran deal.  But what are the consequences of leading from behind? What is Putin doing putting troops in Syria?  Does Putin fear the wrath of Obama?  Click on and hear clips from Donald Trump, Ted Cruz, and others.  Doc also provides news from the mouth of America's socialist who is now leading in Iowa and New Hampshire for the democratic presidential nomination.  You will find this week's show full of insights that you will not hear anywhere else–including why lesbian teens get pregnant more often than heterosexual teens—yes, you read that right.  Click on now and don't forget to like our FaceBook page.