Listen:
Rock Splitting Politics – Republican Debate Part Two and the Pope Comes to America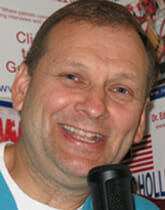 Podcast: Play in new window | Download
Join Doc Holliday for more insights on the Republican debate and the consequential fallout. What is shaking in the political universe of presidential politics? Click on today's show to find out. Before Doc gets into the politics and the experience of the Pope on the White House lawn, first he takes us back to the show about world peril with the lack of American leadership. Doc Holliday updates you on what is happening and not getting mentioned in the mainstream media outlets. Then Doc does end the show with insights from President Obama and the Pope as they speak about American religious lliberty. Click on the show now and don't forget to order Doc's new book co-authored with Dr. Alveda King and Dr. Alex McFarland called Bedrock Truths.