Listen:
Rock Splitting Politics – Democrats Finally Debate as Cubans go to Syria to Drive Russian Tanks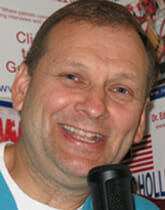 Podcast: Play in new window | Download
Doc Holliday hits highlights of the Democrat's first Presidential debate as Hillary Clinton, Bernie Sanders and the other Democrats running share the spotlight under the question will Vice President Joe Biden jump into the race or not?  But even as the Democrats debate there are reports that Cuban soldiers are entering Syria to drive Russian tanks—and yes, Doc Holliday has something to say about that, too.  So click on this week's show to hear things right here that you will not hear anywhere else!