Listen:
Rock Splitting Politics – Paris, France – the Pain and the Outrage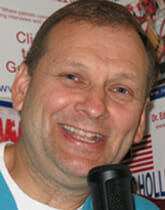 Podcast: Play in new window | Download
Doc
Holliday
brings together a show about the tragedy that unfolded in Paris last week when the horror of terrorism met the innocence of humans just being human on the streets and cafes and the Bataclan Theater
on Friday
the 13th.  Sheer evil ripped through the theater and the cafes in Paris and left 129 souls dead and more than 300 others injured.  The most casualties were in the Bataclan Theater where the American heavy metal band Eagles of Death Metal were singing 
Kiss the Devil.  
The aftermath is still raging through our politics and the underwhelming American response by President Obama is being challenged across this country. 
Doc
Holliday
has a lot to say about that and he weaves together a show with sound bites, music clips, and commentary unique and special that is unlike anything else in the media world.  If you are unsettled and uncertain for the future please check out the new book
Bedrock Truths
by
Doc
Holliday
, Dr. Alveda King, and Dr. Alex McFarland.