Listen:
Rock Splitting Politics – Thankful For Freedom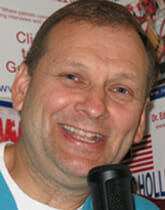 Podcast: Play in new window | Download
Join Doc Holliday as he celebrates freedom by looking at the big picture that goes  back to 1215 and the signing of the Magna Carta by King John.  Who is John Fitzwater and William the Silent?  Listen to today's show to find out if you do not know them.  And Doc Holliday updates you again on the strategy that is being devised in the war torn country of Syria and its neighbors.  Listen to Putin in his own words and let Doc Holliday teach you about some of the possibilities of the future that the mainstream media is leaving out. Don't forget to like our FaceBook page and check out Doc's new book, Bedrock Truths!