Listen:
Rock Splitting Politics – Year End Special—Our Top 10 Picks for 2015!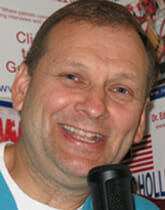 Podcast: Play in new window | Download
After a tumultuous year with twists and turns its truly been one long strange trip in the world of politics.  Doc Holliday's Rock Splitting Politics has provided America with another year of its unique insights into politics.  2015 saw Doc Holliday's congressman pass away, his father just passed away, and his friend and founder of Web Talk Radio, Brad Saul recently passed away.  Doc Holliday ran in a special election for Congress and before his death, Brad Saul on December 4th helped Doc Holliday plan this show, as well as, providing an outline for future shows.  Doc Holliday also published a new book, Bedrock Truths this year.  This week we countdown the top 10 shows for 2015.  In politics no one would have ever guessed that so many Republicans would run for president and neither would they have guessed that Donald Trump would have a commanding lead going into 2016.  We spoke in exclusive interviews with George Will and U.S. Senator John McCain—-clips you will hear on this week's show.  We kept you informed with all the waves of news coming at you this past year.  And we want you to sit back for some fun as we count down this year's ten top shows!  And we cannot wait to kick off 2016 for you —–next year or rather next week!