Listen:
Rock Splitting Politics – Assaults on the 2nd Amendment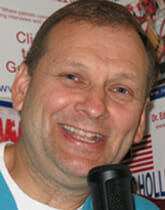 Podcast: Play in new window | Download
Doc Holliday addresses the assault on the 2nd amendment by this administration that has been unleashed by another round of executive actions.  Join us this week for not only the fight to preserve the 2nd amendment but you can also hear an exclusive interview with Alabama's Chief Justice Roy Moore.  Last week Justice Moore declared that the state of Alabama would no longer issue marriage licenses to same sex couples.  Why does Chief Justice Roy Moore argue against the U.S. Supreme Court?  Listen to what he tells Doc Holliday right here on Rock Splitting Politics.  And Doc will keep you updated on the Republican poll numbers for President with how Ted Cruz and Donald Trump among others are doing.  Get your year kicked off with information you can only get right here with Doc Holliday!​