Listen:
Rock Splitting Politics – Democrat and Republican Candidates Race Toward the White House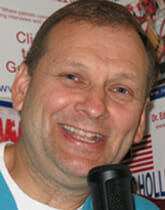 Podcast: Play in new window | Download
Doc Holliday sizes up the coming Iowa caucuses with interview clips from Sarah Palin endorsing Donald Trump and also Ted Cruz and his apology to New Yorkers.  Quite a time to be living in America as the race to the White House in 2016 is coming down to the real starting lines in Iowa and New Hampshire.  You can listen to some song clips that Doc uses to get his points across and enjoy the way Doc prepares you for this political season.  Doc also spends some time explaining what some say might be a possibility that would affect both major parties in this presidential election.  Hillary Clinton and Bernie Sanders get some attention from Doc this week and so should you.  Click on now to hear what you cannot hear anywhere else but here on Web Talk Radio!