Listen:
Rock Splitting Politics – Forward to New Hampshire and Looking Back at Iowa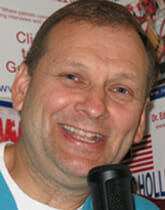 Podcast: Play in new window | Download
And, so it begins.  The actual voting of American citizens has started to nominate the presidential nominees of the two major political parties.  Doc Holliday breaks down last week's Iowa caucuses as he prepares our listeners for what to expect in New Hampshire.  With sound bites from Donald Trump. Ted Cruz, Chris Christie and Marco Rubio, and others Doc Holliday dissects what you need to know with this week's Rock Splitting Politics.  Who is out and what does it mean for the remainder of the race?  Click on now to hear what you will not hear anywhere else.  And prepare yourself for a journey toward this summer's nominating political conventions right here every week.