Listen:
Rock Splitting Politics – Super Duper Tuesday Politics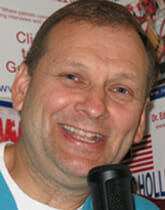 Podcast: Play in new window | Download
Join
Doc Holliday
for his political insights right before Super Tuesday.  Doc is calling this Super Duper Tuesday because Donald Trump is leveraging his lead and focusing his fire on Texas and Florida to completely knock out both Cruz and Rubio.  Doc Holliday gives us a scenario that can still prevail over Trump but the clock is ticking.  With Chris Christie's endorsement of Trump the Trump steamroller effect is getting ready to roll.  Doc has clips of last week's GOP debate in Houston, Texas and he will show you some unique ways Donald Trump is changing the playbook for politics.  And don't forget we have part 2 of John McTernan's interview about what is going on in Syria right now.  Once again we are in the midst of a presidential election that no one has ever experienced before.  Click on now and stay on top of what you need to know right here and right now about politics in America!