Listen:
Rock Splitting Politics – In the Midst of the Political Battle for the Republican Nomination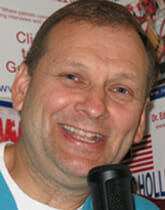 Podcast: Play in new window | Download
Join Doc Holliday for an informative, insightful, and exclusive look at where we are now and where we are going in this battle for the Republican nomination.  Former Massachusetts Governor and 2012 Republican nominee for President, Mitt Romney, trashed Trump and what does Doc Holliday have to say about that?  Better tune in to find out and then you can also see how Doc feels the last GOP debate went.  My fellow Americans, we are in the midst of the most unpredictable and unusual race for the Republican presidential nominee in our lifetimes.  Donald Trump has provided a new level of running for president.  Is Trump a lightning rod or a demagogue?  As Ben Carson leaves the race can Ted Cruz, Marco Rubio, and John Kasich ever stop Trump?  Doc Holliday discusses this and where do we go from here?  Get in the know, click on for this week's show.  And here is a link to Doc Holliday's original poem about where we are in this race on our Facebook page. Doc Holliday takes you above the fog of political war to give you a view you will not get anywhere else about this race for the Republican nomination.