Listen:
Rock Splitting Politics – Florida and Ohio Loom Large in the Republican Nomination Race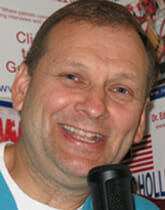 Podcast: Play in new window | Download
The Second Super Tuesday is at hand as Florida and Ohio loom large.  The winners of the winner take all states of Florida with 99 delegates and Ohio with 66 delegates in the Republican race for the nomination to be President of the United States takes center stage this week.  No matter who the winner or winners may be the decisions of the voters will make history.  Why? Listen to this week's show to find out about last week's results and why history is being made.  Yes, as a listener of Doc Holliday's Rock Splitting Politics you realize that we are in the history making mode in this nation and that could be seen even as the GOP debate went from a demolishing wrestling match to almost a GOP love fest.  From the hard hitting Detroit GOP debate to the Miami Presidential presentation Doc Holliday explains why this happened.  Get ready to get informed with comments you will not hear anywhere else—-click on now!