Listen:
Rock Splitting Politics – Trump Scores Big in New York!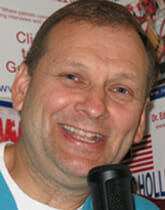 Podcast: Play in new window | Download
As Donald Trump runs over Cruz and Kasich in his home state of New York, Doc Holliday's guest on this week's show asks, "Can you Trump the government?"  Bernard von Nothaus tells everyone a way that they can Trump the government if they are fed up with the system like he is.  But before you listen to Doc's guest, Doc has some clips that let you hear how Trump is handling the new North Carolina bathroom law.  And then he has Ted Cruz's response.  Doc Holliday weighed in with his local paper about the new religious liberty bill in Mississippi in his letter to the editor which can be read here.  Get up to date with the primaries and the Republican nomination right here and right now by clicking on this week's show.  Have you heard about the Trump chalking points?  Tune in to find out!